On Saturday, August 7th, 2021, members of SOS Girls will be hosting a bake sale that features homemade treats for people AND pets. We're taking pre-orders for the next 2 weeks. We'll even ship the goodies to you if you can't pick them up in person.All proceeds from the sale will be used to cover the land clearing expenses for our newly purchased 7.75 acre property in Interlachen, Florida. This land will be used for our PIC Initiative, transition housing facility for foster girls that have aged out of the system and homeless women and their kids.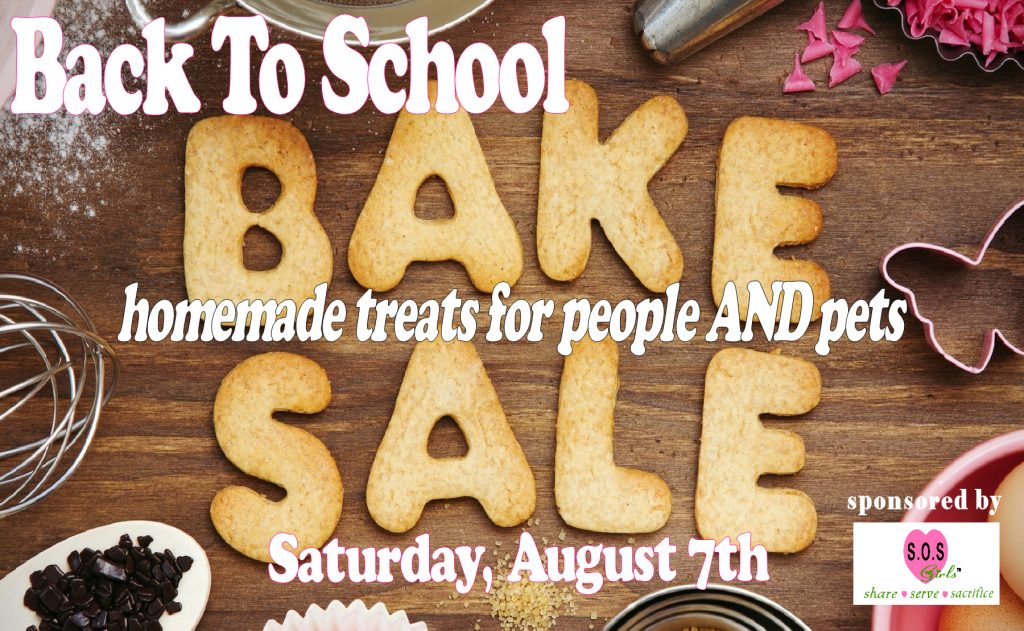 CLICK HERE TO PAY FOR YOUR COOKIE ORDER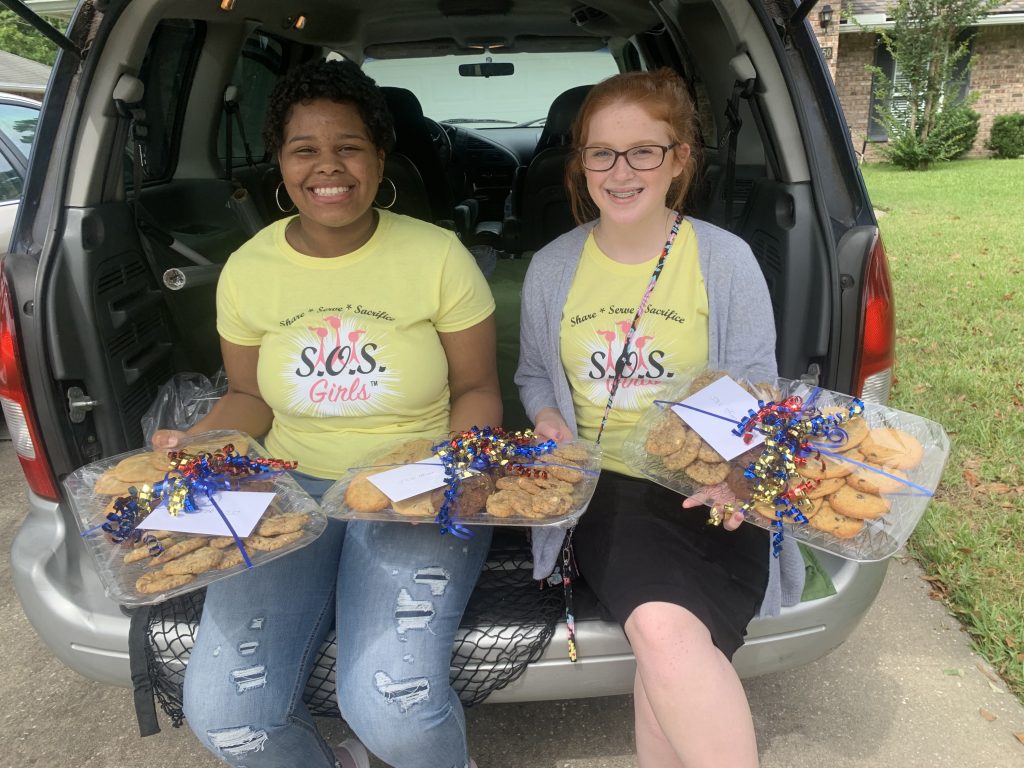 A Heart For Service
In the summer of 2020, the girls and I got together to bake cookies for law enforcement officers – just to be an encouragement to them. This summer several of the girls wanted to do something as a group to help raise money for the transition house, I was so blessed by their willingness to give of their time to help provide a lasting legacy for women and young girls in desperate situations. These young ladies are living out the motto of SOS Girls: "encouraging young women to live with a servant's heart." Thank you for supporting SOS Girls in their service initiative. ~Phylicia Perry
bake sale menu
All of the "people cookies" show below come in original and gluten free varieties. They are approximately 3 – 3 1/2 inches in diameter and sold in multiples of 6. The "animal cookies" contain only all natural ingredients. There is no food dye included in the recipes. The promo photo is colored just to emphasize detail. There are approximately 50 dog bones in each bag of Doggie Delights™ and approximately 75 fish shaped treats in each bag of Feline Fancies™
Click the link below to access the online Bake Sale Order Form. Cookies will be available for pick up on Saturday, August 7th from 10am-3pm in Oakleaf. All out of town orders will be vacuum sealed and shipped 2 day priority mail to insure freshness. Simply add $10 to your final total to cover shipping costs.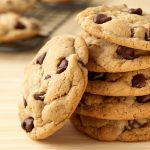 Chewy Chocolate Chip Cookies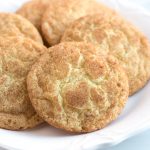 Snickerdoodles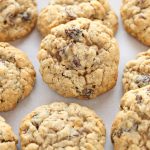 Oatmeal Raisin Spice

Doggie Delights™ & Feline Fancies™
Featured Customer Testimonial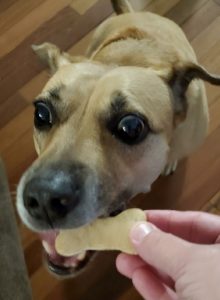 "Hi there. My human, Debi, knows that I'm a finicky eater and not very excitable. However, she was so surprised after I'd eaten 4 doggie delight treats and was coming back for more."
Jade May
canine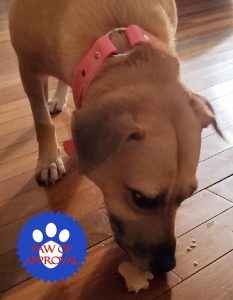 Doggie Delights received the coveted Paw of Approval seal from Jade. She gave them 2 PAWS UP!