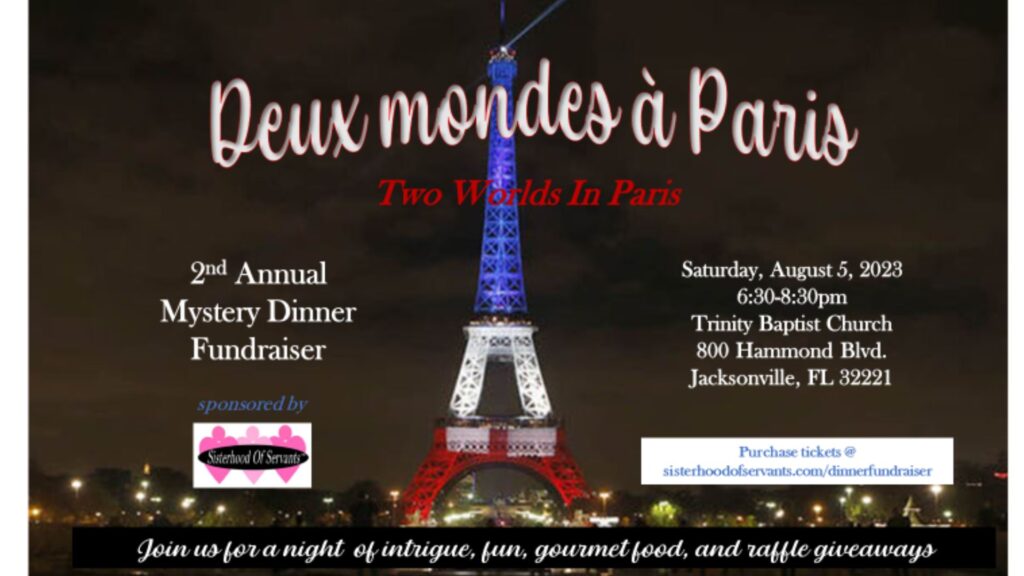 The setting is France in 1980. On this night, World War II era secrets will be disclosed at the 25th annual art and antiques exhibition at the US Embassy in Paris. Join us for an incredible night of mystery and discovery. As the storyline unfolds, you'll enjoy the fellowship of friends, dine on French cuisine, and anticipate the excitement of the evening.
Tickets are $50 each and include a 5 course French inspired meal, all mystery dinner supplies, and one raffle ticket for prize giveaways from various local vendors. If you prefer, you can purchase tickets for a table for 6 guests for $270(a 10%) discount.
All proceeds from the fundraiser will be used toward the NorthPointe Acres building campaign. We are planning to build a group living facility to house foster girls that have aged out of the foster care system. Our site plans are complete, and we hope to break ground on the building this Fall.
Deadline to purchase tickets: July 26th Attire: formal
Tickets are $50 and include the following:
5 course catered meal
all mystery game supplies
raffle ticket entry for prizes from various vendors
Click Here To Reserve Your Ticket Today
the deadline to purchase tickets is July 26th
2022 INAUGURAL MYSTERY DINNER EVENT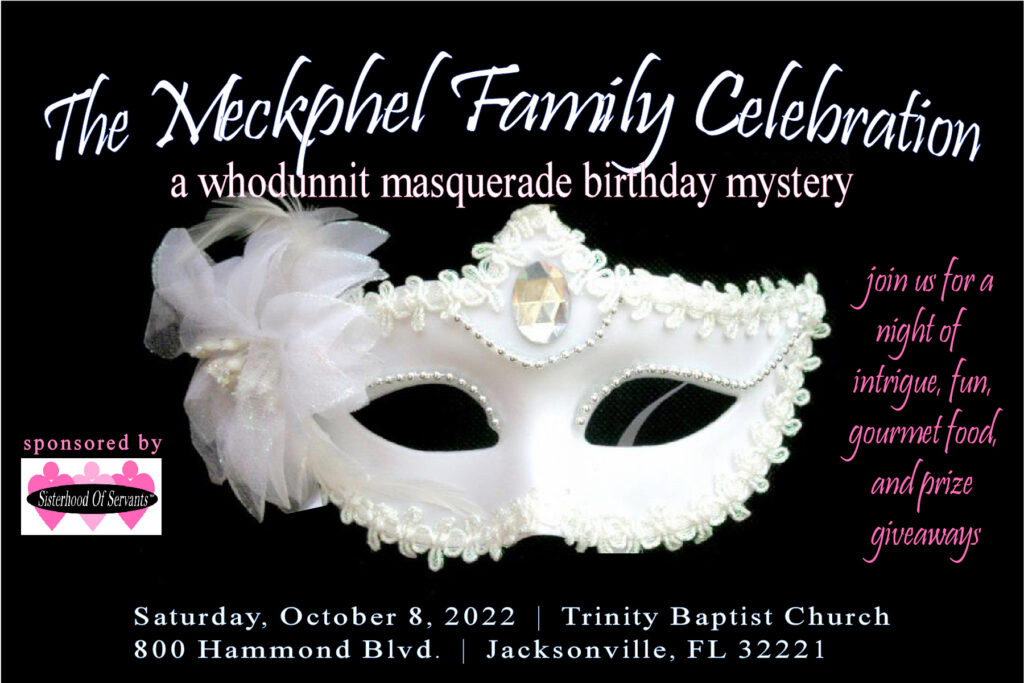 Have you ever wondered what it would be like to be invited to a masquerade party with a group of your friends to celebrate the milestone birthday of a prominent businessman only to find yourself a part of a mystery when the family jewels turn up missing? No? Well…
Please join me on Saturday, October 8th at 6pm for a night of intrigue, fun, gourmet food, and prize giveaways. We're going to spend an evening with the Meckphel family and play along as some 'unfortunate circumstances' befall the family. This is an interactive WhoDunnit mystery fundraising event. All proceeds from the evening will be used to pay for the installation of an electricity pole at NorthPointe Acres, the S.O.S. property in Interlachen, as well as the site work blueprint designs for the group living facility we want to build for foster girls and homeless women and their kids. So, grab your friends and get ready for a fabulous night. By the way, be sure to wear your favorite masquerade mask to the event. We'll be giving away a prize for the best looking ensemble. I hope to see you there! ~Phylicia Perry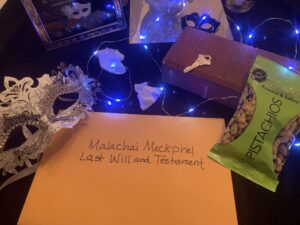 What a fun night of intrigue! Lots of laugh and full stomachs. I'm looking forward to making this an annual event. I am so thankful for every person that had a hand is making this night such a success: my board members, volunteer servers, the Meckphel Family cast, and everyone who purchased a ticket. Because of your generosity, we raised $6,500.00 from this fundraiser, praise the Lord! Thanks again for being so generous with your giving. ❤️