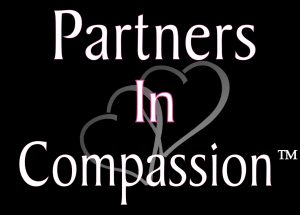 ministering to foster care youth and homeless women and their children in Northeast Florida
A message from Phylicia Perry:
In the early 2000s I began volunteering on a regular basis at Trinity Rescue Mission (TRM) in downtown Jacksonville, Florida. At that time the shelter was available for only homeless men. When the TRM women and children's homeless shelter was opened in 2006, I witnessed firsthand the ravaging effects of homelessness in the lives of women with children and young people that had "aged out" of the foster care system. Though the situation is dire for these precious people, it isn't hopeless. I believe my organization has tapped into a way to minister to these individuals in a holistic manner and help break the cycle of homelessness that traps so many people. We hope to accomplish this by implementing our Partners In Compassion™ (P.I.C.) Initiative. The P.I.C. Initiative will provide transition housing, life skills training, and job opportunities to foster youth that have aged out of the system and homeless women and their kids.
HOMELESS WOMEN AND THEIR CHILDREN
Every week I interact with women that have found themselves in crisis situations that lead to homelessness. The circumstances become more dire when children are involved. The P.I.C. Initiative will provide a housing alternative in a rural setting, away from the vices and distractions of urban life, where a single, homeless woman or a woman with children can get back on her feet. While living on-site, women will receive psychological and spiritual counseling, hands on job training skills that will boost their income earning potential, and practical work experience. Their children will have the opportunity to experience the security that a safe home and established routine can provide during their formative years. This outreach ministry will offer a stable place for women to live while they gain employment, increase their incomes, and save funds to relocate to permanent housing.
YOUTH IN FOSTER CARE
Through my volunteer work at Trinity Rescue Mission, I met girls that were abandoned by their foster family on their eighteenth birthday. If there weren't any relatives or family friends with whom they could lodge, they ended up at the Mission. While not an ideal arrangement, it was preferable to becoming a victim of human sex trafficking. Sadly, in 2018, 50-60% of human trafficking victims came from the foster care system. The P.I.C. Initiative would provide foster youth with a supervised housing alternative, on site mentoring, discipleship, life skills training, and job opportunities. The goal is to empower these young people with practical life skills so that they can function as productive members of the community as they transition into adulthood and avoid the snare of homelessness.
23, 339 children from birth to age 17 were registered in the Florida foster care system in January 2019

969 foster children "aged out" of the system at the end of 2018 and were faced with the daunting reality of being thrust into adulthood

29, 717 people were living on the street, in the wood, or in emergency shelters on a single night in January 2018

76, 211 school age children were homeless during the 2016-2017 school year

in 2018, 50-60% of human trafficking victims came from the foster care system.

How Can You Be Involved with the P.I.C. Initiative
PRAY FOR THE PROJECT and SHARE with FRIENDS
After reading through the proposal, we hope that many local business owners, churches, civic organizations, social groups, teachers, students, families and individuals in will become Partners In Compassion Members and help us fund this endeavor.
MAKE A DONATION NOW OR A "P.I.C. PLEDGE"
Our fundraising campaign will be in effect for the next 7 months. We need to raise $300,000 to implement Phase I of the Initiative (details below). Click the donate button to make a secure, tax-deductible donation through Paypal:
Gather your employees, members of your family, small group, social club, church, or classroom and make a P.I.C. pledge. Click here to complete the Pledge Form and designate the total amount you'd like to give. Your pledge can be paid any time between August 15th and March 15th. This will help us gauge the progress we're making with our fundraising goals.

Save the date and make plans to attend Sisterhood Of Servants 6th annual Cartoberfest community outreach event on October 19th and participate in a day of fun for the whole family. This is our largest annual fundraiser. All proceeds will be used for the PIC initiative. ADMISSION IS FREE! Click here for more Cartoberfest details
How Will the Initiative be Implemented
PHASE I – $300,000 investment (to be completed by August 2020)
1. Purchase a 30 acre tract of land in Bradford County, Florida. We have already located a parcel that is currently for sale and would be ideal for our initiative. See pictures below
2. Renovate the 3 bedroom/1 bath home on the property. This building would serve as Sisterhood Of Servants headquarters while the new residential facility is constructed.
3. Clear approximately 20 acres of the property that will be used for the construction of a 15 bedroom residential structure, and an organic vegetable/herb garden and orchard
4. Install an irrigation system for the garden and orchard
5. Pour the foundation of the residential structure. See sample building blueprints