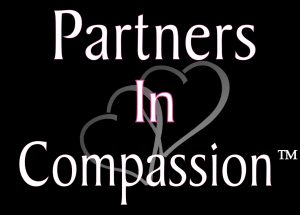 ministering to foster care youth and homeless women and their children in Northeast Florida
Sisterhood Of Servants' first crowdfunding campaign for the Partners In Compassion Initiative is in full swing for the next 100 days. Here are more details about the actual fundraising process with the hope that at least 100 of our ministry friends would make a pledge to help me raise the funds needed to purchase the land for our building project. Here's how the campaign will work:
This is a complete online fundraising initiative. There are no meetings to attend or businesses that need to be solicited. It's EASY
I provide the scripts, the graphics, and the links that you'll need to promote the fundraiser through your social media platforms and email contacts. The goal is to form a group of at least 10 people that will share your interest in our ministry (ex. Family members, co-workers, small groups, bible study members, college dorm residents, Sunday school classes, etc.) and be willing to make a tax deductible contribution to Sisterhood Of Servants
All you need to do this weekend is complete an online pledge card indicating your willingness to participate as a Fundraising Host. You'll be making a pledge for your entire group. The target fundraising amount for each person in the group is $50-$100 over the next 90 days.
The pledged money won't be due until Giving Tuesday, which is on December 1st. My board members and I are going to host a live stream event that evening and announce all the results of our crowdfunding efforts.
Please fill out the pledge form below, and I'll respond back to you with everything you'll need to get started. ~Phylicia
After completing the pledge form, you will be sent infographics and support materials to share with members of your fundraising group to keep them motivated. You may also pay your pledge amount in full immediately. Click here to donate now. Thanks for your support!